Mobile phone repairs
Repair of all mobile phone brands and models;
Comprehensive and detailed fault diagnosis;
Use of manufacturer-approved components;
Quick processing, job can be tracked via the Tel Store online tool;
Customer data preserved upon request;
Parts and labour under warranty.
Initially specialised in mobile phone repairs, our Repair offer now covers most devices, so you can remain as mobile as possible at work (smartphones, tablets, cameras, computers, etc.)
Mobile phone reconditioning
Multi-brand smartphone reconditioning
Comprehensive and detailed motherboard diagnosis
Use of manufacturer-approved components
Optimised assembly process by specialised teams
Inspection of results at various stages of the production chain
Parts and labour under warranty
Tel Store soon began offering mobile phone reconditioning services to partners wishing to provide their customers with like-new devices.
Assembled either internally or ordered directly from the manufacturer, these reconditioned mobile phones will satisfy your customers thanks to their superior quality and highly competitive prices.
Order management
Stock management for mobile phones of all brands
Daily dispatch management
Sourcing via specialised markets or internally
Real-time follow-up and tracking
SMS alerts for customers
Thanks to our Order Management service, Tel Store dispatches required products quickly, whilst offering an easily-accessible report. The perfect solution for managing your mobile fleet damages on a daily basis.
Decidated hotline
Service available from 9 am to 6 pm
Specialised contact person at Tel Store depending on the type of contract
Responses to technical questions
Remote diagnoses and compute manipulations can be conducted
The "After-Sales Return" option can be activated
Our Hotline support service is available, responsive and able to suggest solutions remotely, with a view to assisting users and thus reducing rebounds.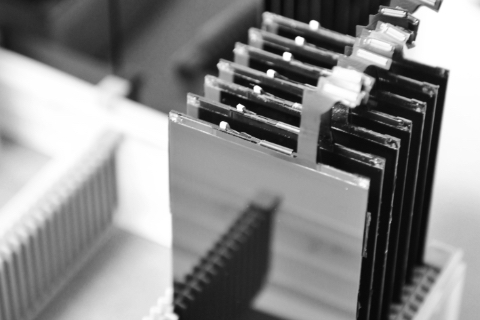 Screen reconditioning
Since 2005, we have set up our own mobile phone screen reconditioning process within our premises, in a white room. Reassembling our own components so they are like-new ensures better quality control and cost reduction.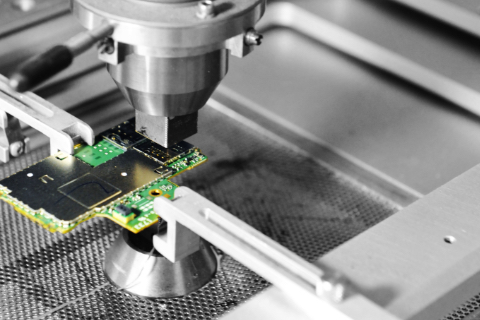 Level III welding
Our skills and technological equipment enable us to conduct level 3 repairs (electronic repairs on the motherboard). This enhances our reparability rate and reduced the number irreparable products.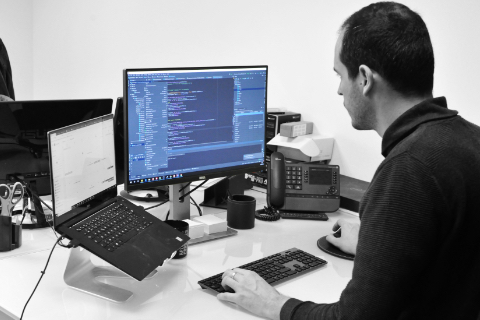 Online follow-up
Our online tools enable real-time follow-up of all our jobs, as well as access to customer files. Results can be extracted in personalised formats, so the data is easier to exploit on your side.
Need more informations? Ask us